---

LIFE CHANGING CHARITABLE GIVING®

MAKE A MIRACLE HAPPEN FOR A CHILD TODAY

---
RACF, founded in 2012 as Rusfond USA, is recognized for our transparency with a 2022 Platinum Seal, the newest and highest level of recognition, on our Candid/GuideStar Nonprofit Profile.
Candid/GuideStar is the world's largest source of information on nonprofit organizations. More than 8 million visitors per year and a network of 200+ partners use Candid/GuideStar data to grow support for nonprofits.
In order to qualify for the 2022 Platinum Seal, RACF shared important information with the public using our profile on www.candid.org.
Now our community members and potential donors can find in-depth financial information about our organization.
---

Children in Russia with rare, often deadly, diseases
have no one to turn to for help...

But you.

Help make a miracle happen for these children.

Help them get the groundbreaking American medical care
that will change their lives forever!
---
The Russian American Children's Foundation (RACF), founded in 2012 as Rusfond USA, is a U.S. based children's charity that helps children in Russia with rare, often deadly, diseases before it's too late. 
Many rare diseases appear early in life.
About 30% of children with rare diseases die before kindergarten.
RACF needs your help to save these children's lives by providing the advanced medical care they need. Children who would be disabled...  Now function as other typically developing boys and girls. Children facing death now live.
Families are forever grateful... Because their children have new lives thanks to you.
---
BE A MIRACLE MAKING CHAMPION - before it's too late
We've heard their heart-breaking stories...
A boy born with half a heart.
A girl born without ears.
A child going blind.
Conditions occurring randomly with no known cause.
They all have a chance to live a normal life if they can get groundbreaking American medical care in time.
When a mother and father suddenly discover that their child suffers from a very rare, life-threatening condition, their only hope is to bring their child to America for advanced medical care.
You can help make a miracle happen.
These children need complex surgery, state-of-the-art diagnostic testing, financial assistance with travel and hospital stays. The challenges they face are daunting.
You can help RACF be there for them every step of the way from finding leading specialists, negotiating hospital fees, helping to obtain U.S. visas to arranging flights, housing, interpreters, and other logistics within the United States. Children suffering from rare diseases often have to endure long days, weeks, even months of medical treatment before they can fully recover.
Each step forward brings them closer and closer to the miracle for which they are praying.
Your can help be the answer to their prayers. 
Help make a miracle for these families today. They have nowhere else to turn. 
---
how to help create miracles
Help a child in Russia get groundbreaking American medical care!
Be their Miracle Making Champion.  Change their life, and maybe even your own, forever!
Be a Miracle Making Champion. RACF accepts all major credit cards, PayPal, and Apple Pay.
Thank you for helping to make another miracle happen!
The fine print: All miracle making gifts in excess of what is needed for a specific child will help other children in need of groundbreaking American medical care. By contributing to a specific RACF program, you acknowledge that RACF has the authority to apply contributions designated for this program to another, related purpose in the event the program is fully funded at the time of your gift or in the event the program is modified or canceled.
Please call +1.212.920.5746 if you have any questions.
---
Donations helped support CHILDREN AT:
Novick Cardiac Alliance Featured on The Doctors TV Show
February 08, 2020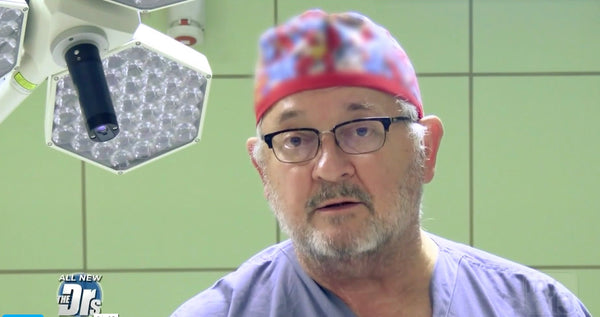 Novick Cardiac Alliance on CBS The Doctors from Cardiac Alliance on Vimeo. A powerful story on The Doctors TV show about the Novick Cardiac Alliance's work in conflict zones and developing countries worldwide...    
Doctors said he would not live even ten years...
September 21, 2019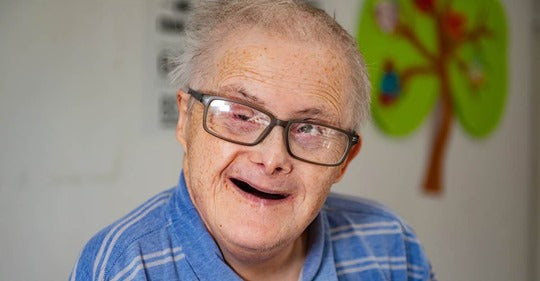 Man with Down syndrome defies odds and celebrates 77th birthday. Doctors predicted that Georgie Wildgust wouldn't live past the age of 10...
Teen with rare disease becomes star chef with an inspiring message
September 06, 2019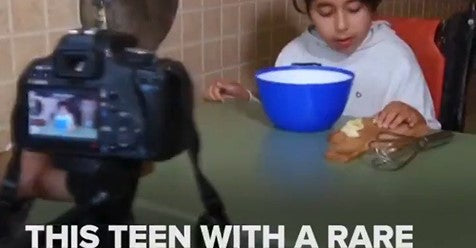 This teen with a rare muscular disease has become a star chef — and he has an inspiring message...