News
Posted on
Platinum Seal Allows Donors to Focus on Progress and Results...RACF, founded in 2012 as Rusfond USA, earned a 2019 Platinum Seal of Transparency, the highest level of recognition offered by GuideStar, the world's largest source of nonprofit information. By sharing metrics that highlight progress RACF is making toward its mission, the organization is helping donors move beyond simplistic ways of nonprofit evaluation such as overhead ratios. To reach the Platinum level, RACF added extensive information to its GuideStar Nonprofit Profile: basic contact and organizational information; in-depth financial information; qualitative information about goals, strategies, and capabilities; and quantitative information about results...
Posted on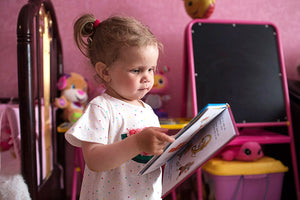 Two-year-old Sofia Vasenina arrived in the United States on Saturday with her mother, Kira. Little Sofia has pseudarthrosis, a bone fracture that has no chance of mending without intervention. In Russia, Sofia was diagnosed with the cause of this bone pathology: neurofibromatosis. It is a genetic disorder that causes tumors to form on nerve tissue that damages the bones and internal organs. Doctors in Russia warned that this disease is rare and complicated to treat.  Dror Paley, MD, FRCSC, is the founder (2009) and director of the Paley Institute in West Palm Beach, Florida. He trained under the guidance of Professor Ilizarov of Russia (Ilizarov...
Posted on
by Valery Panyushkin, Chief Editor of Rusfond Rusfond gets thousands of letters with requests to raise money for the treatment of a child suffering from this or that serious disease. Over the years, we have seen some recurring patterns in these applications. We always see, for example, that children with obstetrical paralysis, or Erb–Duchenne palsy, need complicated surgeries. We see that, for children with blood cancer, one needs to pay for the search for bone marrow donors. We see that children with Spina bifida need interdisciplinary consultations. And we also see that for each of these diagnoses, the number of...
Posted on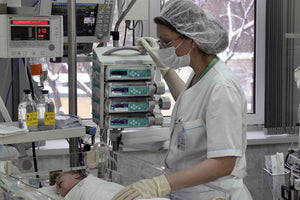 Photo by Gleb Shchelkunov An amendment to the law "Concerning the fundamentals of protecting citizens' health," giving relatives of patients access to intensive care units, was approved on July 4 by the State Duma in the first reading. According to the text of the bill, those who are considered relatives are "parents, other family members and other legal representatives." The norms for organizing these visits will be determined by the Ministry of Health. The bill was introduced by a group of deputies from United Russia in January 2018, and it was due to be debated on June 14. However, since...
Posted on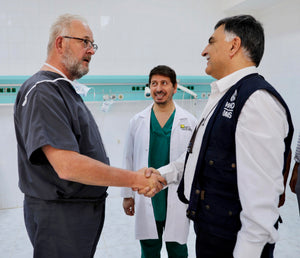 UNSMIL / UNITED NATIONS SUPPORT MISSION IN LIBYA  The Russian American Children's Foundation partners with pediatric cardiac surgeon Dr. William Novick. He and his non-profit medical teams have performed over 8,500 open-heart surgeries in more than 30 countries worldwide, including Russia. RACF partners with the William Novick Global Cardiac Alliance to send U.S. trained medical teams to parts of Russia where children are still dying from rare, but highly treatable, heart defects.  Recently, the United Nations World Health Organization has offered their support to Dr. Novick, who is launching a one-year national program in Libya to treat more than 400 Libyan children with heart...
---